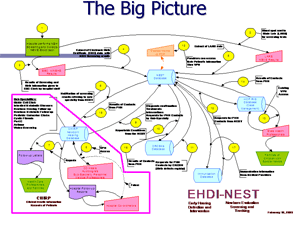 SMT has been involved in Quality, Patient Safety and Pay for Performance since its inception and its multi-faceted team can provide the access and information Companies need to leverage this quality movement to increase market penetration and use.
SMT's successful efforts can be seen in the new quality initiatives that benefit health and clinical outcomes while relying on pharmacologic interventions. SMT's extensive network in organized medicine, government agencies, health plans and patient advocacy organizations allowed us to take an active role in these initiatives, a role that continues as these standards are refined and implemented.
The emerging incentives arising from these patient safety and quality initiatives are changing priorities and the focus of hospitals and physicians through transparency and public reporting of performance, accreditation and patient satisfaction. The impact extends to competitive market access, health plan contracting, and professional insurance. SMT is positioned to help pharmaceutical and medical device companies work as allies with their customers to improve performance while enhancing the value message of their product.